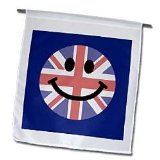 Fini les cours d'anglais rébarbatifs et les souffrances liées aux efforts de prononciation contre nature.
La découverte qui éclate ici au grand jour est tout bonnement révolutionnaire :
L'anglais, bien loin d'être la langue universelle qu'on nous présentait jusqu'alors, l'anglais, la langue de Shakespeare, n'est rien d'autre que du français mal prononcé !
Douille housse pic n'glisse ?
Do you speak english ?
Parlez-vous anglais ?
Ail ou radis ?
Are you ready?
Êtes-vous prêt ?
Saintes salopes
Thanks a lot
Merci beaucoup
Débile
The bill
L'addition
Mords mon nez
More money
Plus d'argent
On le donne à ces connes
Hold on a second
Ne quittez pas un instant
Toute ta queue traîne
To take a train
Prendre le train
Qu'on gratte tous les jeunes !
Congratulations!
Félicitations !
Marie qui s'masse
Merry Christmas
Joyeux Noël
Oui Arlette
We are late
Nous sommes en retard
Mais dîne Franz
Made in France
Fabriqué en France
Il se pique Germaine
He speaks German
Il parle allemand
Ahmed a l'goût de tripes
I made a good trip
J'ai fait un bon voyage
Youssef vole ma femme au lit
You saved all my family
Tu as sauvé toute ma famille
Sale teint de pépère
Salt and pepper
Le sel et le poivre
Six tonnes de chair
Sit on the chair
Asseyez-vous sur la chaise
Dix nourrices raidies
Dinner is ready
Le dîner est prêt
Beaune-Toulouse
Born to lose
Né pour perdre
Les slips tout gais serrent
Let's sleep together
Dormons ensemble
Guy vomit sous mon nez
Give me some money
Donne-moi un peu d'argent
Âme coquine
I'm cooking
Je cuisine
Délicate et saine
Delicatessen
Épicerie fine
Deux bouts de chair
The butcher
Le boucher
Varices de grosseur
Where is the grocer?
Où est l'épicier?
C'est que ça pèle
Sex appeal
Attirance sexuelle
Ma queue perd son alcool
Make a personal call
Passer un coup de fil personnel
Oh ! l'idée
Holiday
Les vacances